Vertical farming is a revolutionary approach to produce food in vertically stacked layers, such as in a skyscraper, used warehouse, or shipping container.
The agriculture sector has witnessed the most development and any change brought in it also brings about changes in lifestyle of people in general. The coming up of vertical farming has completely revolutionized mode of farming. For instance, a start-up based in San Francisco by the name Plenty, has completely changed the traditional method of crop production.
Plenty has been able to influence to an extent wherein it has brought big investor's names in the market of vertical farming and these include media giant from Japan Softbank, Alphabet's Eric Schmidt, and Amazon boss Jeff Bezos. The start-up has generated over $200m (£154m) from these giants. It now plans to expand its business across U.S. and abroad. The achievement by it would motivate other manufacturers as well as new entrants that even they are capable to achieve such high targets. The characteristic that distinguishes Plenty from other firms is strategy it adopts. Unlike other firms, it grows crops on glowing, LED-lit 20-foot-tall towers which is inside a former electronics distribution center. By adopting this technique, the company has been able to control expenditure on pesticides. This is possible due to the fact that towers are unlikely to be affected by insects and they have natural sunlight.
Plenty has shifted to indoor vertical farming technique. In such type of agriculture, crop is grown on hanging modules or trays which are climate controlled with indoor facility. The process of growing crops has the potential to beat the traditional methods of agriculture. It makes production of faster as certain types of crops can be grown in a year around even in small rooms. It is such a fast procedure that it makes delivery of crops to consumers possible within few hours of harvest. Therefore, such innovative ways of production have also compelled the key stakeholders to invest their money in this field. This would also help the whole industry in general as it agriculture has already been accepted by the urban populace. Some experts view this change would benefit in other ways as well owing to the reason that more consumers will look up to locally grown crops. This also builds up a trusting relationship between sellers and buyers as later ones get to know their farmer. This leads to rise in trust in food and customer prefers to take food from the shop which he trusts.
Such ground-breaking techniques have attracted various investors and it has been increasing in recent years. Example of another vertical farming company would be apt to explain abovementioned notion. AeroFarms, a firm is growing dozens of varieties of green vegetables in nine warehouses in New Jersey. Apart from this, it has been able to generate $ 95.8 million till 2017 and it was founded in 2004. Yet another start-up by the name Bowery has been raised $20 million since the time it founded in early 2017. The reason behind rapid success of these firms is that they focus on producing green vegetables that generate a higher yield at lower operational costs in comparison to other types of produces. But there are exceptions, such as Bowery and AeroFarms that are industry sized and yet sell their products at the same rate as any organic crop.
Since on the onset of vertical farming, people have always welcomed it with open arms. Therefore, lately, it has been observed that more investment has been pumping in this domain. Recently, a finance planner by the name Dana Anderson has decided that he would grow greens in his garage. He first grew lettuce with a homemade frame in that area but these days he has founded a firm, which is called Living Farms. It now grows lettuce, herbs and microgreens vertically, with just 5 percent of the water and 1/200th of the land of traditional fields, all without herbicides or pesticides with the assistance of aeroponics. It would very soon become a company of $ 42 billion industry. Thus, the abovementioned instances does go to show that with smart strategies the vertical farming would be able to sink in more investment.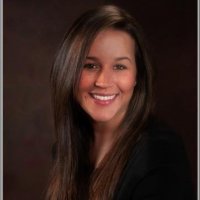 Written By
Jessica Hamelburg
PR & Marketing Professional at EquipNet, Inc.
Jessica Hamelburg is a content marketing coordinator and social media manager for a global industrial asset management company, EquipNet, Inc. Jessica holds a Bachelor's Degree in Communications and Public Relations from Suffolk University and offers many years of experience in various forms of writing. Some of her favorite hobbies include exploring new music, creative writing and spending time with her dogs.