The Global 3D printing market is segmented based on component, application, and geography.
Gone are the days when people had to be dependent upon the traditional calculators to study mathematics and engineering. The onset of 3D printing market has completely transformed every aspect of human's live including the education sector. Therefore, many experts viewed it as a source of learning through which students can learn their subjects with more ease than the traditional methods.
The use of 3D printing technology goes into the conventional fields of education, such as music, history, geography, design technology, and biology. It has been reported by many schools in the U.K. where they had incorporated use of the technology as a part of their curriculum. A pilot study confirmed results that use of the technology in 21 schools in 2013. It was reported that the 3D technology is capable to act as a teaching sources. It only requires one condition which needs to be fulfilled and that is teachers should be adequately trained to access the technology. Apart from this, it also confirmed that to imply this type of teaching, one has to go through robust training and good technical support. In addition, implication of the technology helps pupils to remain focused and develop interest in a particular subject.
It has been observed by analysts that rise in adoption of the 3D printing market should also be attributed to availability of printers at low cost. These are affordable to use as they now cost £500. There are several other factors that have contributed to growth of the industry in schools. These include availability of resources for teachers and other education professionals. They just have to download the design software and then access it with the help of tablets or smart phones. The newer versions of the printing technology are more user friendly in comparison to its previous versions. Moreover, use of the technology would aid students to work on skills that require production of a physical object with relative ease.
The 3D printing market assists to develop ability to manufacture a particular physical part of any object quickly. This in turn makes learning easy for pupils as it provides information of designs and particularly about its limitations and constraints of various technologies. This allows students to raise question and develop a comprehensive understanding to spot mistakes in the design. It also permits them to gain valuable knowledge in problem solving skills in a hands on and creative fashion. It has been noted that costs of consumer 3D printers has declined in recent times. Therefore, it has become more affordable than before and justifies its use in education sector. The printers have such widespread use that they can be applied to any walk of life. In addition, with increase in its capability it has evolved from a novelty to an integral part of manufacturing process. It is reported that approximately 70% of businesses are adopting hands on the 3D printing technology across the globe.
Many IT heads in Asia especially in China, Singapore, and Hong Kong are planning to deploy at least two disruptive technologies. These would accelerate digital transformation and enhance competitive scenario for the business. It is noted by many experts that Asia-Pacific regions accounts for 27% of the 3D printing market across the globe. This leads to more space for a region to improve and expand the industry in the region. Advantage of this region is that it could provide new opportunities for the business to grow. Consider example of Hong Kong which has abundance of efficiency and maintains good operational continuity and thus, could increase demand of the market in this geographical boundary. Usage of the 3D technology in small and medium enterprises would revolutionize manufacturing landscape. It would transform the way things are produced in such a way that they would be manufactured in fast and cost effective manner.
The measure to adopt 3D printing market would change method of mass production to customization. This would lead to more production and less time consumption. Therefore, 4D printing has also evolved from the industry of 3D printing. The new version has a unique feature that enables it to change the geometrical shapes and mechanical properties. This version has time as its fourth dimension. It has properties that would make it appropriate for manufacturing of material which have certain inherent characteristics. This means they would be capable enough to change themselves in response to external stimuli.
The customization of products, reduction in human error, and efficient use of material would lead to rise in demand of the 3D printing material across the globe. Manufacturers and stakeholders need to identify new pockets that would fuel industry growth. Thus, it would be apt to conclude that despite certain challenges faced by the industry, it would continue to prosper in the coming decade.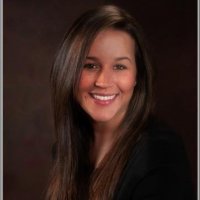 Written By
Jessica Hamelburg
PR & Marketing Professional at EquipNet, Inc.
Jessica Hamelburg is a content marketing coordinator and social media manager for a global industrial asset management company, EquipNet, Inc. Jessica holds a Bachelor's Degree in Communications and Public Relations from Suffolk University and offers many years of experience in various forms of writing. Some of her favorite hobbies include exploring new music, creative writing and spending time with her dogs.